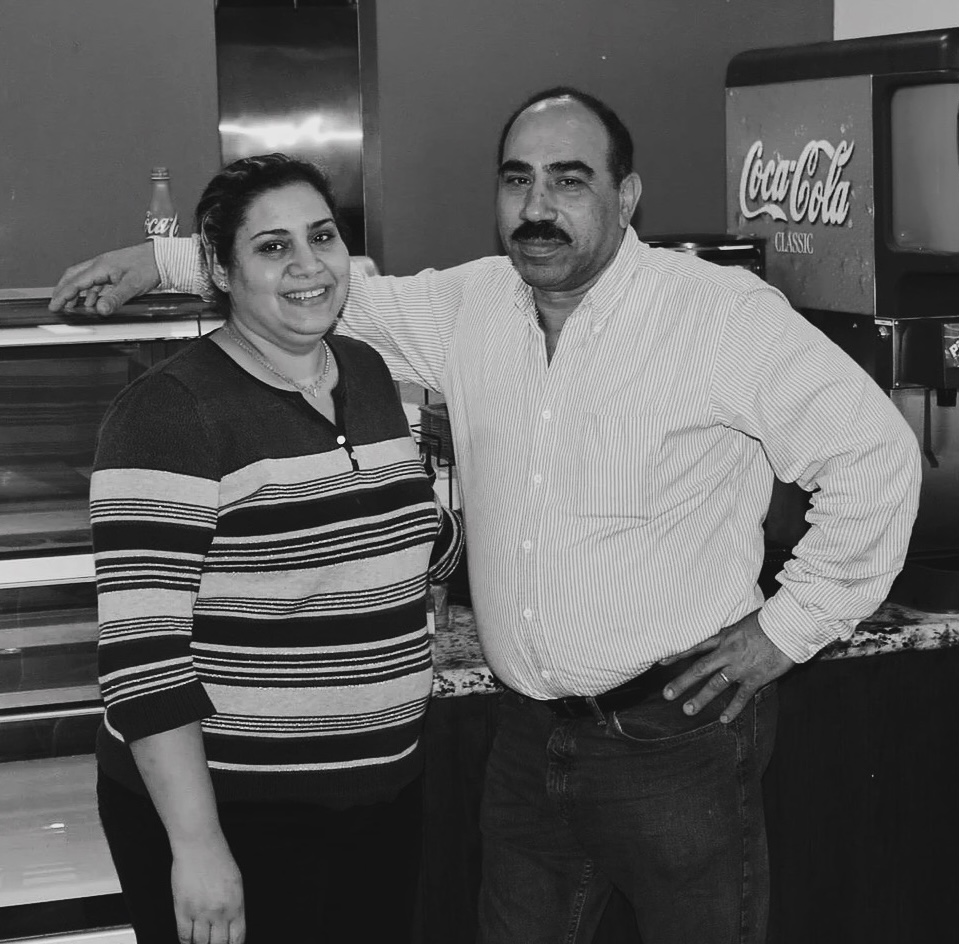 Golden Olive Since 2014
From at-home catering to a small "mom & pop" restaurant, a father with a dream of making something out of nothing took a risk and always had faith and believed in his wife's pita bread recipe. Nasser, the head chef, began his chef journey in Lebanon, where he worked as a busboy. Luckily, the head chef at Tower Club took Nasser under his wing and taught him the chemistry of cooking. To his surprise, Nasser turned out to have the soul and magic touch in every recipe he encountered. Nasser was recruited to start up a hotel in Dubai. He took his experiences and adventures from Libya, Cypress, Lebanon, and Dubai to Egypt to take care of his wife and two children. In Egypt, Maryam and Nasser put their hands together and opened a French bakery, and business flourished as they were respected among the community for using the best quality ingredients. The family, now of 5, migrated to the U.S in 2009, and Nasser began cleaning bathrooms at a gas station. Maryam said that not a day went by where they didn't mention returning back home. A year passed, and the bakery got burnt down, so then Nasser didn't let a day pass by without mentioning a new business idea to Maryam. Friends suggested they start catering. Despite the stress, customers were always surprised to come to Maryam and Nasser's house and find it squeaky clean. From their 3 bedroom home, with 4 children, they catered a wedding, funerals, and organizational gatherings.
Menu
Salads
Sides
Soups


Entrees
Vegetarian/Vegan Entrees
Kabob Platters
Kids Meals


Specials
Pita Wraps
Family Packs
Extras


Pizza
Pasta
Crepes


Dessert
Drinks


Catering
Specials
Check Our Specials & Catering
Full Buffet Service
Full Buffet Service (Minimum 50 Person Required, Free Delivery within 10 Miles Range) Buffet For Weddings, Graduations, Conferences, Events, Etc... $27.00 Per Person Includes Kafta Kabob,Chicken Kabob, Crispy Shrimp, Vegetables, Grape Leaves Wrap, Kibbi, Hummus, Baba Ghannouj, Tabbouleh or Greek Salad, Mixed Rice, Baklava, kunafa, Fruits, Bottled Water, Soda, Disposable Food Serving Plates, Napkins, Etc ... Please Call For More Details
Funeral / Memorial Buffet & Receptions $16.00 Per Person Includes 2 Kabob Skewer With Sides & Baklava, kunafa, Bottled Water, Soda, Disposable Food Serving Plates, Napkins, Etc ... Please Call For More Details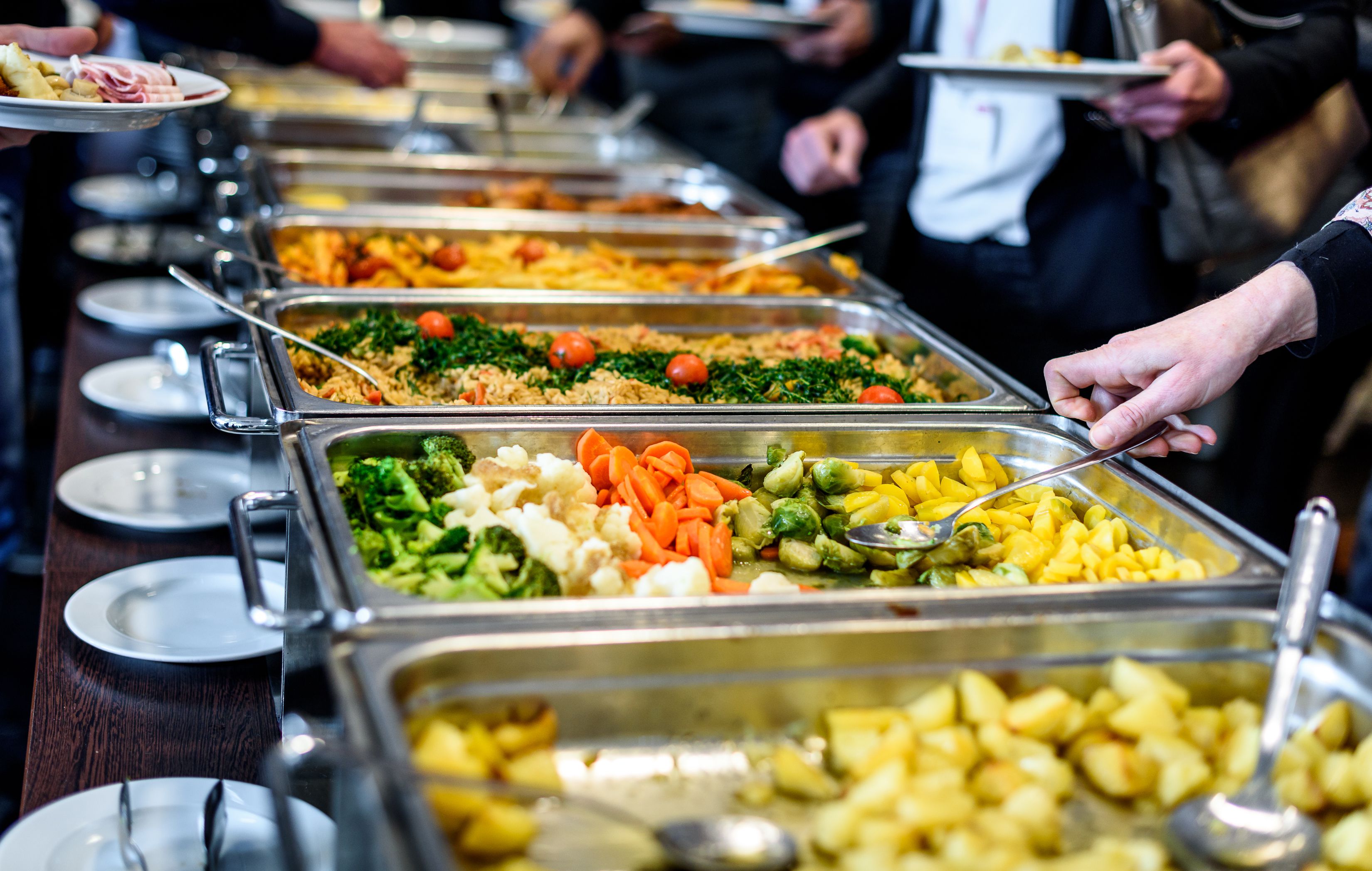 Our Kabob Feast is a whole another story
Feeds a whole family
2 Skewers Filet Mignon Beef Kabob 2 Skewers Chicken Kabob 2 Skewers Kafta Kabob 2 Skewers Shrimp Kabob Beef Shawarma Hummus, House Salad Rice Pilaf & Batata Harra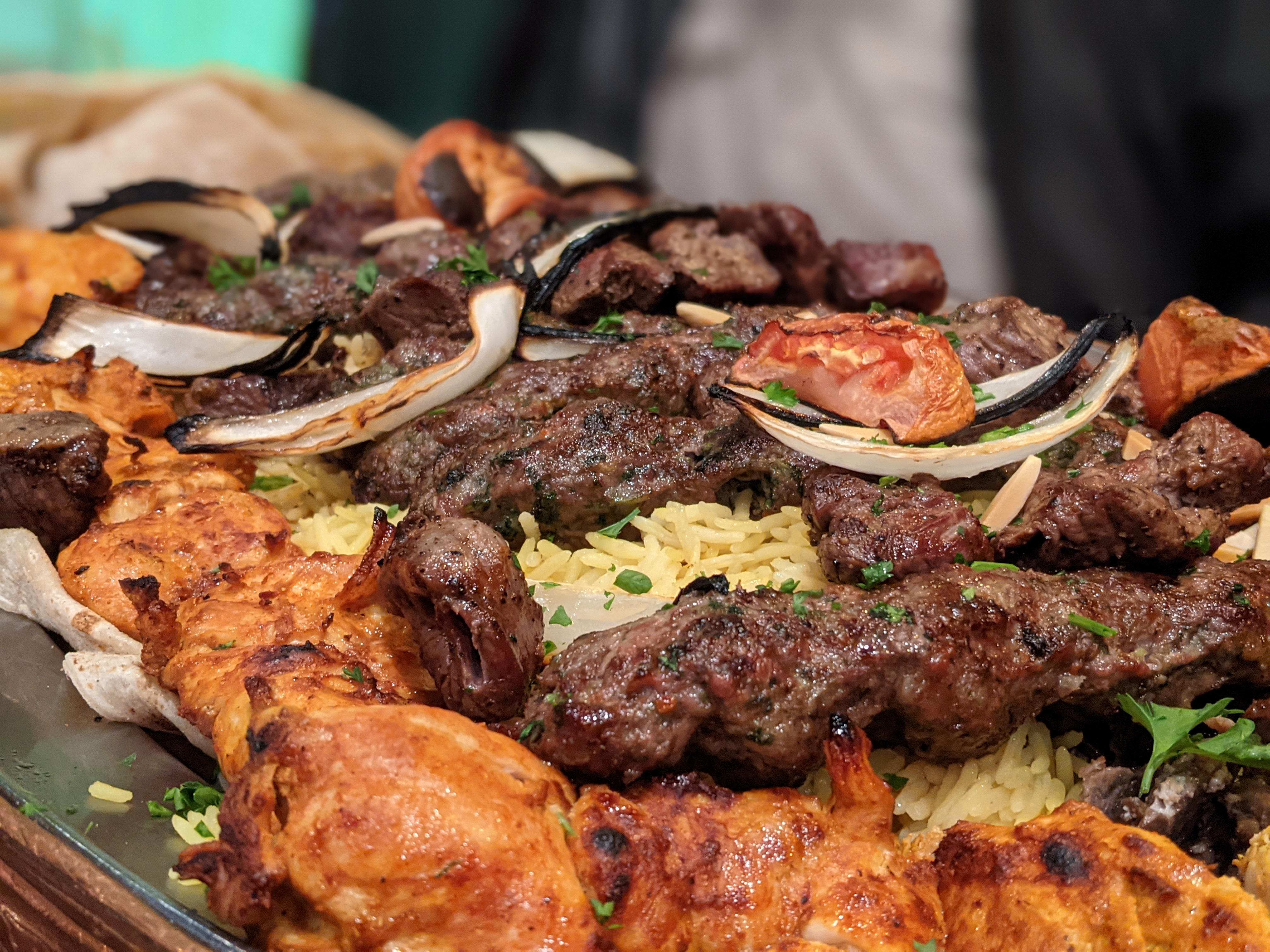 Whole Shawarma Spit for Cataring
Whole Shawarma Spit (including Bread, Vegetables, Tahini & Garlic Sauce) Full Beef Shawarma Spit Full Chicken Shawarma Spit $450.00
$375.00 Shawarma Serving Available Upon Request For A Fee Of $100 Please Call Us For Details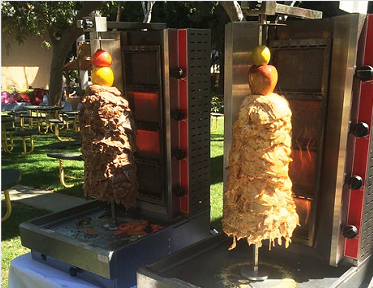 Our Chicken Feast
It will feed the whole house
4 Whole Chickens, Hummus, House Salad, Garlic Sauce Rice Pilaf & Pita Bread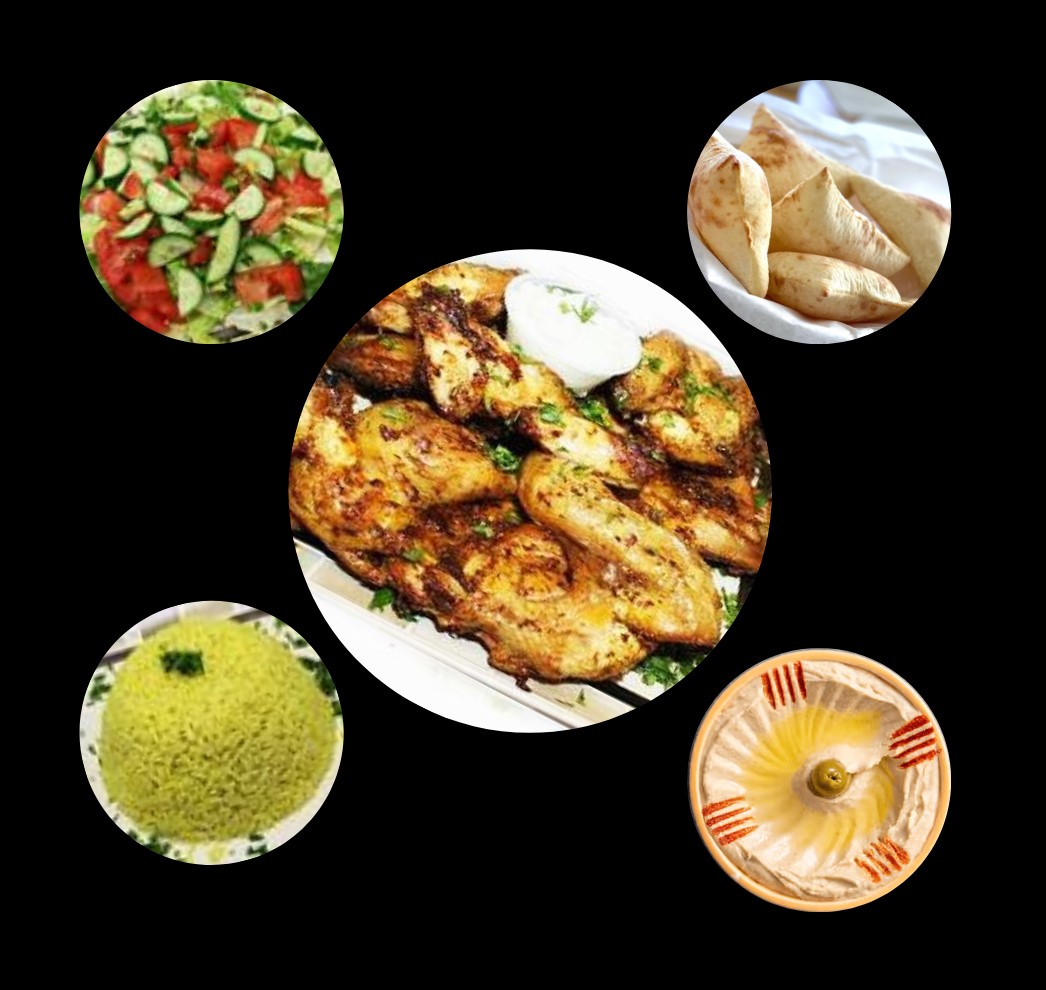 Testimonials
What's the tea about our establishment?
Amazing food! If you love middle eastern food as much as i do golden olive will not disappoint you. I like that their family works there and their food is very fresh. I will be coming back !
Jessica W.
Always fantastic and nothing like it in Orange County. Same recipes as always and still serving during covid.
Mike N.
OMG. Why have I never tried this little gem? The pizza was fabulous. As were the potato chips w/ feta. The shawarma plate was delicious also. Generous portions. Great value. We will be back!!!
Elizabeth B.
O m g the pita bread and garlic sauce is the best thing I've had in a long time!!!! It was soo yummy so warm.soft and fresh my husband and I loved it! Got the lamb rack plate it was amazing!
Rocky H.
This place is amazing! Such a gem. I always get the Mediterranean pizza and it's phenomenal. (-: The garlic dip is so good and their pita bread is fantastic!
Dominica F.
Gallery
Favorite Customer Photos
Open Hours:
Monday - Thursday ┃ 11:00 AM - 10:00 PM
Friday - Sunday ┃ 10:00 AM - 10:00 PM
Email:
Call: